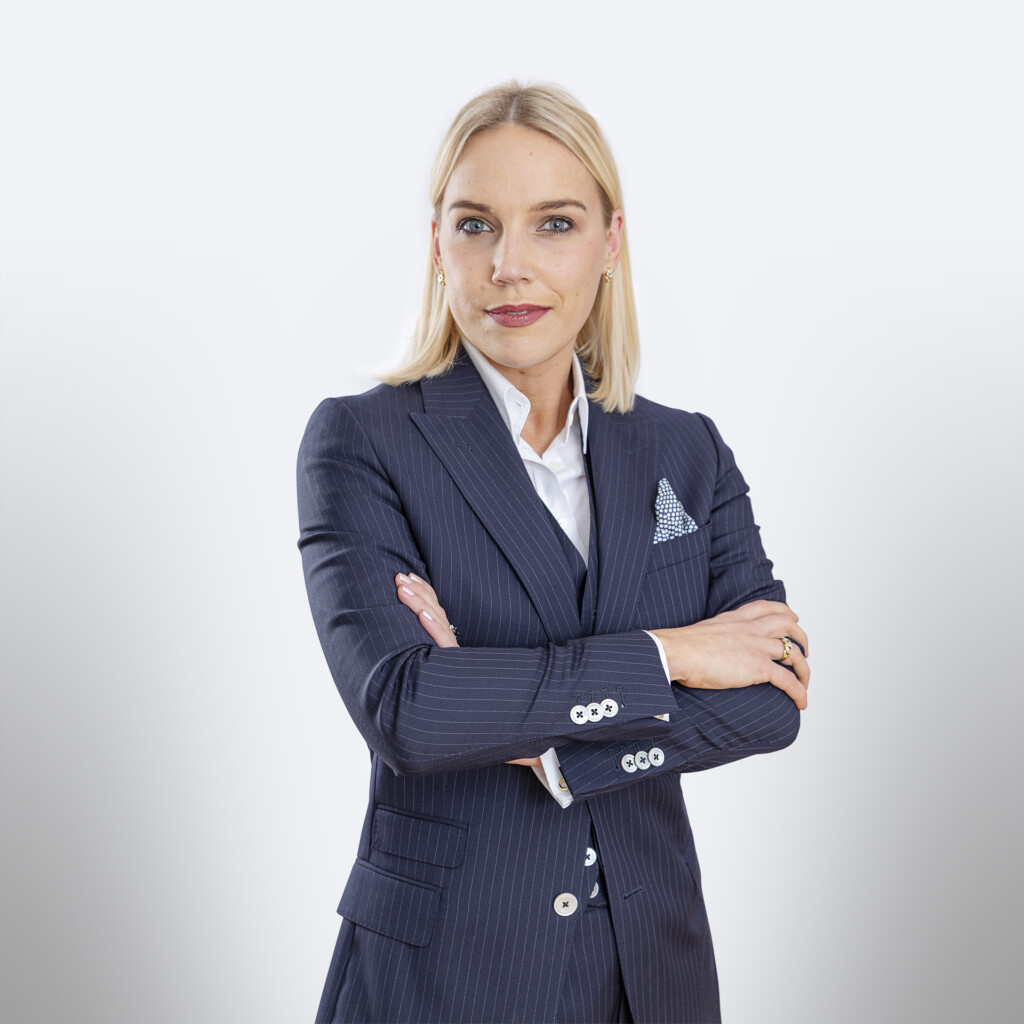 Staff Member
Dr. Jennifer Michevec
E-Mail: office@ruhr-ip.com
Phone: [+49] (201) 17 00 35 90
---
Patent Attorney
European Trade Mark & Design Attorney
Biochemist
---
Professional Resume
Studies in mathematics and chemistry with a focus on numerics and analytical geometry as well as biochemistry and organic chemistry.
Doctorate at the department of "Structural and Medicinal Biochemistry" at the University of Duisburg-Essen on the subject of "Biophysical and Functional Characterisation of Human Tyrosine-Sulphated Peptides". The focus of the PhD thesis was on display-based identification of binders for the CCR5 co-receptor and on NMR structure determination and functional characterisation of the peptide histatin 1 using chemical and also molecular biological (e.g. PCR techniques, cloning, sequencing), microbiological, biochemical and biophysical (fluorescence techniques) methods.
Since February 2016, patent manager at RUHR-IP Patent Attorneys; training as a German Patent Attorney at the Düsseldorf Higher Regional Court as well as at the German Federal Patent Court in Munich. German Patent Attorney qualifying examination in June 2019 and since then German Patent Attorney at RUHR-IP Patent Attorneys.
Legal focus
Patenting of technologies as well as their defence against challenges, advice in the field of trade mark law, development of trade mark applications, trade mark searches and examination of protectability, trade mark monitoring, enforcement and defence strategies in opposition and nullity proceedings, extrajudicial enforcement or defence of claims for injunctive relief and damages under trade mark law.
Technological focus
Biochemistry, microbiology, molecular biology, proteomics, mutation and genetic engineering, cell culture, biochemical measurement and investigation techniques, NMR spectroscopy, peptide synthesis, polymer chemistry, materials processing, computer-aided design and manufacturing, numerical controls.
Memberships
Chamber of Patent Attorneys, FICPI