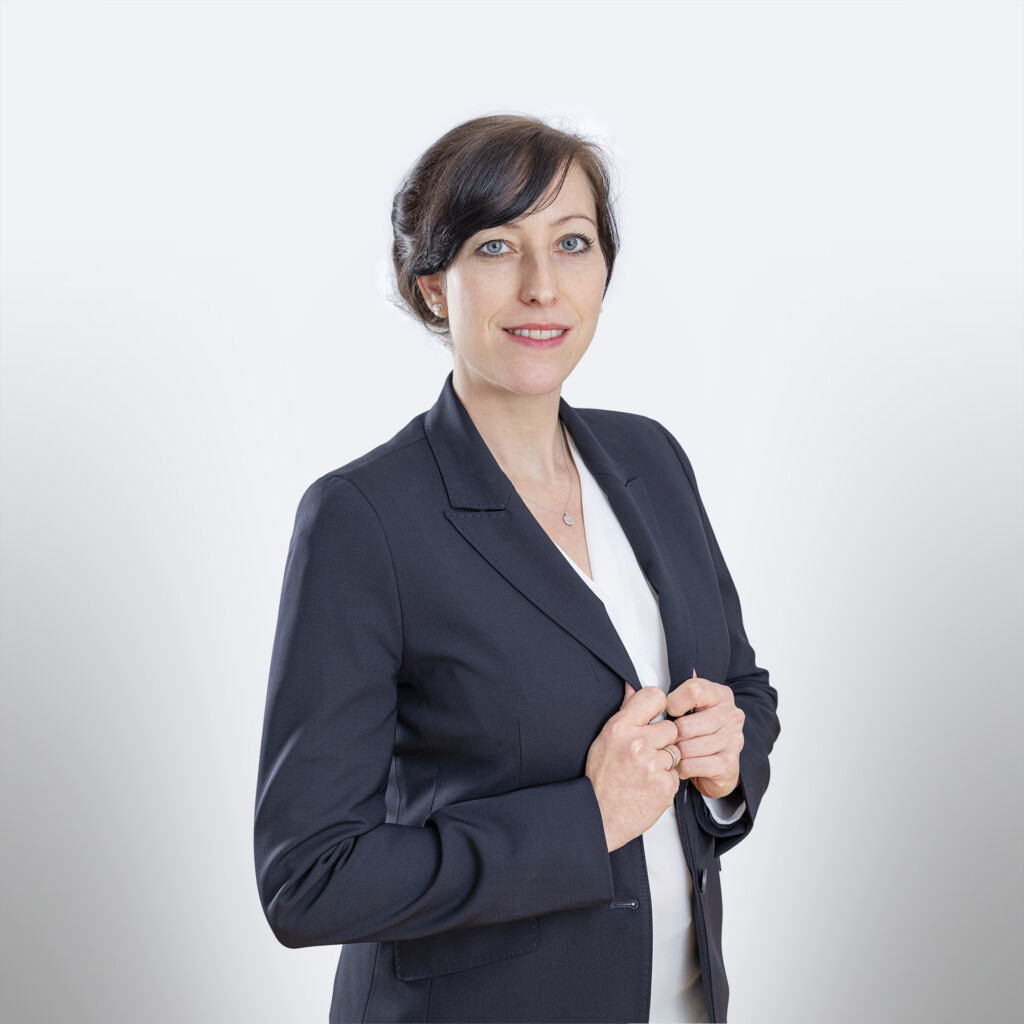 Staff Member
Dr. Anja Gräfin Stenbock-Fermor
E-Mail: office@ruhr-ip.com
Phone: [+49] (201) 17 00 35 90
---
Patent Attorney
European Trade Mark & Design Attorney
Graduate chemist
---
Professional Resume
Studies in chemistry at RWTH Aachen with basic studies in physics, inorganic, organic, technical and physical chemistry. Focus on macromolecular chemistry, in particular protein fibres, block copolymers, surfaces and nanostructures. 2011 to 2015 research assistant at DWI – Leibniz Institute for Interactive Materials and doctorate at RWTH Aachen in the field of polymer chemistry/nanotechnology on the subject "Controlled Solvent Vapor Annealing for Improved Processing of Thin Films of Block Copolymers – Revealing the Benefits of Organic Networks as Supports for Polymers in Thin Films". 2014 Research period abroad at UCC in Cork, Ireland, on the subject "Microwave Induced Ordering of Nanostructures in Bloc Copolymer Films".
Since February 2016 patent manager at RUHR-IP Patent Attorneys; training as a German Patent Attorney at the German Federal Patent Court in Munich. German Patent Attorney qualifying examination in December 2019 and working as a patent attorney at RUHR-IP Patent Attorneys since admission as a German Patent Attorney in January 2020.
Legal focus
Patenting of technologies as well as their defence against challenges, oppositions, patent searches, comprehensive strategic advice in the field of intellectual property, expert opinions on freedom-to-operate and validity, advice in the field of utility model, design and trademark law, advice on possible savings potential.
Technological focus
Chemistry, macromolecular chemistry, polymer chemistry, dental chemistry, nanotechnology, materials science, bio-based materials and plastics, protein fibres, microgels, adhesives, physical chemistry, surface chemistry, surface coatings, nanostructuring, generative manufacturing, medical technology, office technology.
Memberships
Chamber of Patent Attorneys, FICPI